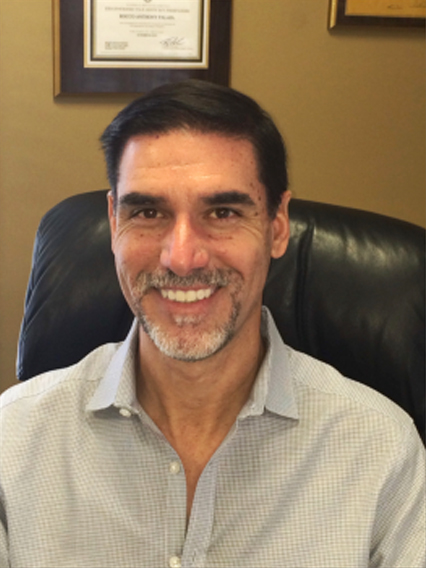 About Rocco A. Palaia
Rocco A. Palaia has been in business for 40 years. A graduate of William Paterson College, he earned his Bachelor of Arts in Accounting and a minor in Business Administration in 1983. He is a member and Past President of the New Jersey Association of Public Accountants Bergen/Passaic Chapter.
He is also active in various civic, social and religious organizations. He prides himself in providing the most professional service as possible, with a personable, upfront and pleasurable attitude.
 
"Rocco is patient, educating and knowledgeable"

"I have to say that this firm is well supportive in accommodating your accounting needs. The professionalism of the staff is great. It's been a learning process for me in the tax world for our small business and Rocco has shown us the way. Rocco is patient, educating and knowledgeable – looking forward to his continued service."
"Wouldn't go anywhere else!"

"We have been clients of Rocco Palaia for almost 30 years. We remain completed satisfied with his stellar work ethic, expert financial guidance and commitment to service. His support staff just cannot do enough. They are always friendly and accommodating. Over the years, we have recommended Rocco to many friends and colleagues. All who become clients continue to thank us! We just wouldn't go anywhere else!."
"Working with Rocco is always a pleasure."

"Unless you owe taxes!! I've worked with Rocco and his staff for over 20 years. He is always well prepared and knows the tax laws for both state and federal levels. I would not hesitate to recommend his services to others.
"Excellent Service"

"I use Rocco A. Palaia Tax Consultant in preparing my Federal and NJ tax returns. I found his services to be professional and detail oriented. Any questions I had, he got back to me in a timely manner and took the time to answer these questions completely. Rocco uses electronic filing, which makes life easier during tax time. His staff is also very professional. The communication between Rocco's office and myself is excellent."
"I have been with Rocco for 20 years!"

"I literally retained Rocco as my accountant 20 years ago with my second job out of college. He's been my trusted adviser for all those years and has delivered above expectations."
"Rocco is the man for business!"

"I have placed all the tax work for my businesses in Rocco's hands for over 30 years. I have relied on Rocco's unsurpassed knowledge of tax laws and financial guidelines. I can turn to him for the most accurate information and feel totally confident with his recommendations. As a very busy business owner, with many responsibilities, I am gratefully for Rocco's service and have referred him without hesitation to many colleagues."
Over 10,000 Tax Returns Completed
More than 500 Satisfied Clients